Here is the South Africa Military Academy list of courses and admission requirements for interested candidates. If you want to join South Africa Military, this post is for you.
The management of South Africa Military Academy has released the list of courses and the admission requirements candidates are to meet up with. South Africa Military Academy uses the same principle as that of the United State of America. The academy is a military unit of the South African National Defence Force (SANDF) housing the Faculty of Military Science of the University of Stellenbosch.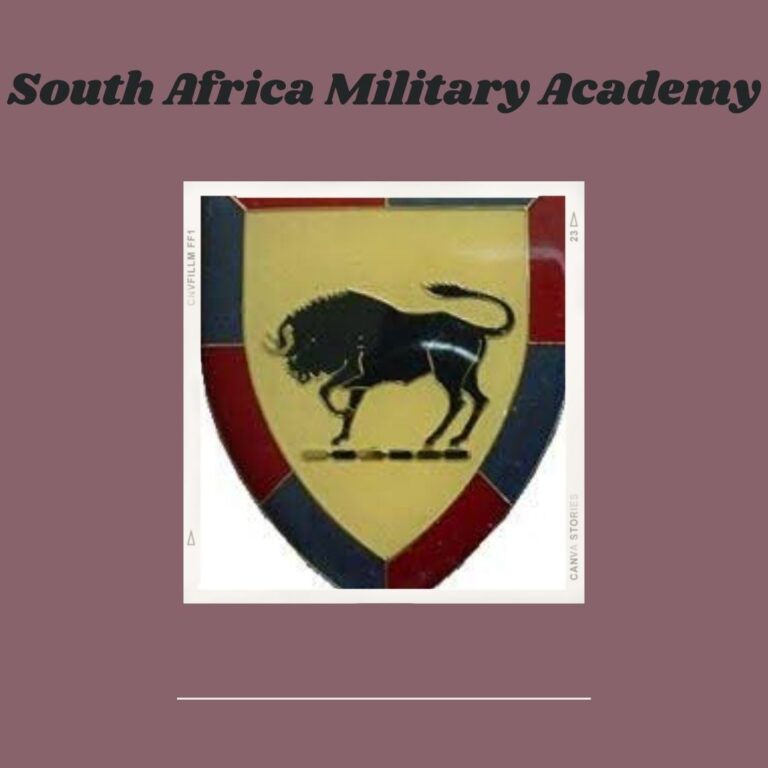 STUDY AT THE MILITARY ACADEMY
South Africa Military Academy Entry requirements
Prospective applicants for full-time undergraduate study must meet the following requirements:
Be a member of the SANDF;
Comply with the requirements for medical fitness as laid down by the Surgeon General;
Be in possession of a matriculation exemption with a minimum of a D- aggregate;
Candidates must be computer literate before commencing with their studies.
Be recommended by the Military Academy Selection Board;
Accommodation is provided for single individuals.
Qualifications offered
All qualifications offered by the Faculty are conferred by Stellenbosch University.
South Africa Military Academy List of Courses
Below are the available courses at the South Africa Military Academy:
Higher Certificate in Military Studies (HCMS) in:
Human and Organisational Development
Organisation and Resource Management
Military Technology
Technology and Defence Management
Security and Africa Studies
Bachelor of Military Science (BMil) in:
Human and Organisation Development
Organisation and Resource Management
Technology​
Technology and Defence Management​
Security and Africa Studies
Bachelor of Military Science with Honours (BMilHons)
Industrial Psychology
Military Geography
Military History
Military Strategy
Organisation and Resource Management
Public and Development Management
Security and Africa Studies
Technology
Master of Military Science (MMil) in:
Military Geography
Military History
Military Strategy
Organisation and Resource Management
Security and Africa Studies
Technology
Master of Philosophy (MPhil) in Security Management
Human and Organisational Development
Organisation and Resource Management
Security and Africa Studies
PhD