The application for Schauenburg Education Trust Bursary is now open to students that are interested in the scheme. We will provide you with all the information you need to apply.
The Schauenburg Education Trust Bursary is calling on all eligible students to apply for the 2022/2023 academic bursary.
Schauenburg (Pty) Ltd is well known for manufacturing mine safety equipment like innovative electronic products using cutting edge technology. They are responsible for the production of turnkey communication solutions and systems.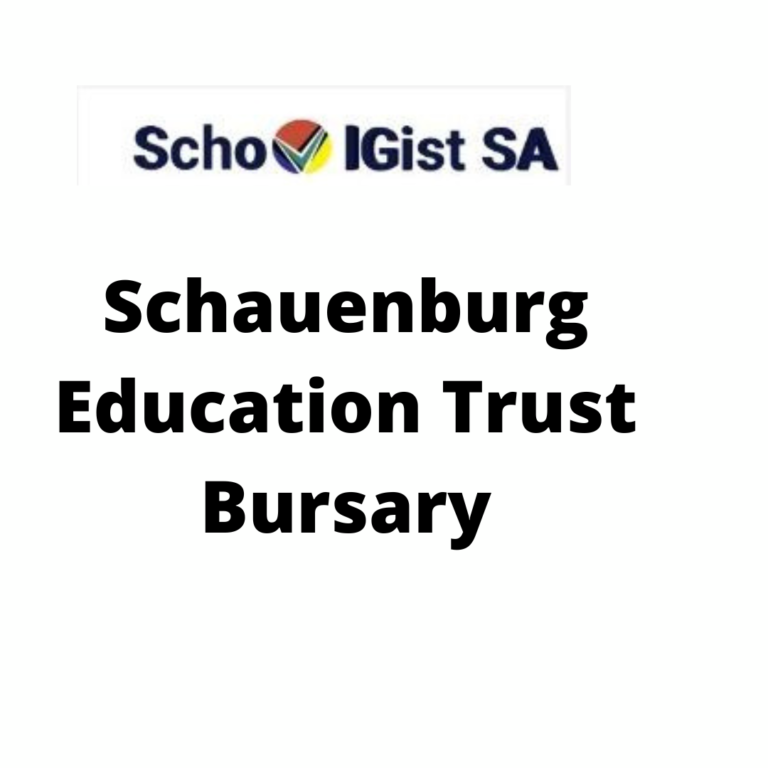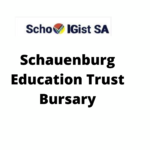 The Schauenburg Education Trust Bursary is a way of giving back to the society and contributing to the transformation of South Africa by funding young black students to further their education in the following field of study;
Electronics
Engineering
Economics sector.
FIELDS COVERED
The Schauenburg Education Trust Bursary is open to students in some selected universities in Gauteng in any of the following field of study:
Electrical Engineering (BSc/ BEng)
Business Administration (BCom)
Business Management (BCom)
The Schauenburg Education Trust bursary awards bursaries to students studying scarce skills qualifications to make sure that more professionals are produced to develop and produced for future employment in South Africa. This award will be given based on two criteria: merit and need.
THE SCHAUENBURG EDUCATION TRUST BURSARY PROGRAMME – EXPENSES COVERED & SELECTION PROCESS
This bursary will take care of the following student expenses in full or partial:
Registration fees
Tuition
Examination fees
Allowance for prescribed textbooks, course materials, accommodation and a living allowance.
All recipients of this bursary will have to take part in compulsory vacation work during holidays or job shadow at Schauenburg Systems.
Candidates who have been shortlisted will be contacted and asked to attend an interview with the Trustees and Bursary Administrators, as well as complete psychometric testing.
A written contract will be required of successful candidates. Please consider your application unsuccessful if you do not receive any feedback.
ELIGIBILITY REQUIREMENTS FOR SCHAUENBURG EDUCATION TRUST BURSARY
Applicants of this bursary must meet the following requirements:
Must be a South African citizen
Completed Matric
Studying full-time towards one of the qualifications listed above
A student entering their 2nd, 3rd or 4th year of study in 2023
Studying at Gauteng-based universities: the University of Pretoria, University of Johannesburg, North-West University (Vanderbijlpark) or University of the Witwatersrand
You must have made good academic progress during your current year of study
You must have completed all of the courses for which you were registered during your time at the university.
For the academic year 2023, you must not be receiving any other bursary money.
You must be Black (per B-BBEE Legislation)
Black female students, Black students under the age of 35, and Black students with disabilities will be given priority.
HOW TO APPLY FOR THE SCHAUENBURG EDUCATION TRUST BURSARY
The application for the bursary is online via Schauenburg Education Trust Bursary Application 2023
Those that prefer a hardcopy application can request for form by emailing Nthabiseng Mkhize: nthabiseng.mkhize@rsmza.co.za and Megan Milburn: megan.milburn@rsmza.co.za
You are to attach a certified copy of the following documents with your application form:
ID document
Matric certificate
Full academic record to date on institution letterhead
Motivational letter/ cover letter stating your financial position and why you should be awarded the bursary (maximum 1000 words)
Submit proof of parents or guardians' household income using latest payslips if employed, affidavit if unemployed)
CLOSING DATE FOR THE SCHAUENBURG EDUCATION TRUST BURSARY
The closing date for the bursary is 30 July 2022. Failure to submit all the required documents and the application form before the due date will leave to disqualification
CONTACT THE BURSARY PROVIDER
Please contact the Schauenburg Education Trust directly with any questions about this bursary program.:
Contact people: Nthabiseng Mkhize / Megan Milburn
Tel: 010 590 1571
Email: nthabiseng.mkhize@rsmza.co.za / megan.milburn@rsmza.co.za