Application is now open for students to apply for the SAMSTIP Teacher Intern Bursary. We will provide more details about the bursary and the application process below.
The SAMSTIP Teacher Intern Bursary is calling on all eligible students to apply for the ongoing funding award.
ISASA is a non-profit organisation and is the biggest, oldest and most inclusive South African independent school association. It serves more than 800 schools in South Africa; Botswana; Namibia; Zambia; Lesotho; Swaziland; Angola and Mozambique. ISASA educated more than 180 000 pupils.
ISASA represents a range of educational levels, affiliations, religions, and socio-economic and cultural communities. The aim of the organisation is to create an environment that enables quality education for students across Southern Africa.
The Southern African Mathematics and Scientific Teacher Intern Programme (SAMSTIP) seeks to address the primary problem of South Africa's skills crisis, which is a dearth of qualified math and science instructors.
The initiative focuses on raising the percentage of school-leavers from underserved communities who pass mathematics in order to increase the quality of education given by ISASA member schools in order to develop math and science teachers.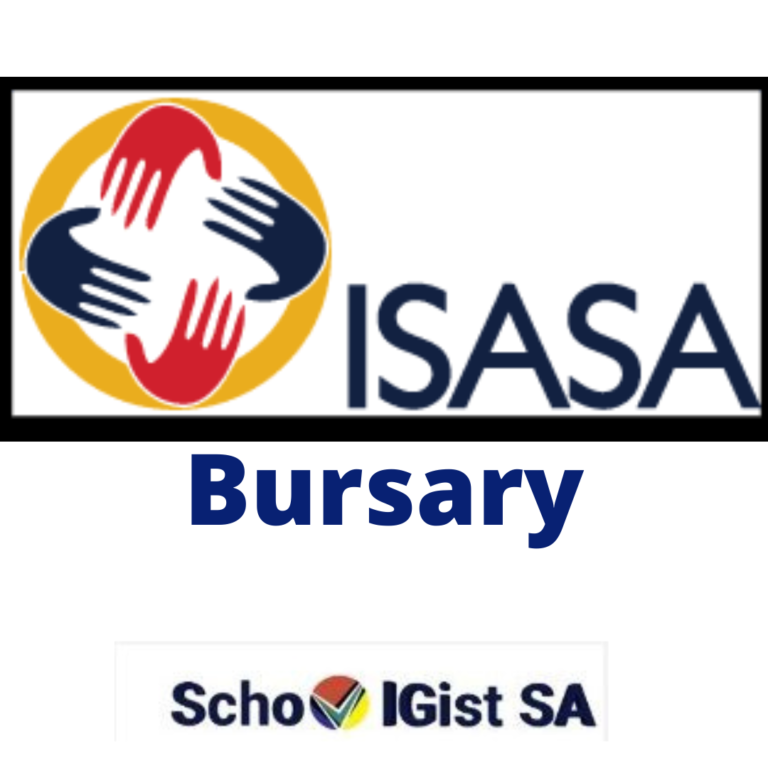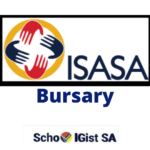 ABOUT THE SAMSTIP BURSARY PROGRAMME – FIELDS COVERED
The SAMSTIP Bursary is calling on students to apply for their 2023 funding programme. This bursary will cover teaching studies at UNISA, specifically Postgraduate Certificate in Education and B.Ed (Senior and FET phase only).
It is available for students in Mathematics and Science (Physical Science, Life or Natural Science).
ISASA has teamed with Investec Bank and the Department of Basic Education to launch the South African Mathematics and Science Teacher Intern Programme (SAMSTIP). The program aims to solve South Africa's severe shortage of competent math and science instructors.
COVERAGE VALUE, SERVICE CONTRACT & SELECTION
The SAMSTIP Bursary will cover the following student's expenses: tuition fees, textbooks, monthly stipend and allowance for transport and accommodation.
Apart from the above, recipients will also receive the following benefits provision for teaching and learning resources and technology, training at the ISASA member school, mentorship from qualified school teachers, and an academic enrichment programme.
Shortlisted candidates will be contacted for an invitation to complete the entrance assessment. They will then be invited for an interview after the exam, thereafter potential host schools will interview them.
Recipients will have to teach at a public school after their graduation for the duration they receive the funding.
Prior to making a final decision, shortlisted individuals will be asked to apply to UNISA (applications open in August and September each year). The chosen candidates will get an official written notification of their selection, along with instructions to report to their Professional Development Host School.
ELIGIBILITY REQUIREMENTS FOR THE SAMSTIP BURSARY
Students must meet some basic eligibility requirements to be eligible for the SAMSTIP Bursary. It is compulsory to meet the eligibility requirements. Below are the requirements;
Applicants must be a South African citizen
Applicants must not be above 30 years
Applicants intending to pursue a PGCE or B.Ed. (Senior and FET phase only) with specialisation in Mathematics and Physical or Life or Natural Sciences
Willing to study at UNISA in the 2023 academic session through open distance learning
B.Ed. applicants: must be currently in Matric or have completed Matric
PGCE applicants: must have completed a relevant undergraduate qualification
Passed the relevant school subjects: Mathematics and Life Science or Physical Sciences or Natural Sciences (NOT Mathematical Literacy)
Willing to be placed at a public school (Professional Development Host School), anywhere in South Africa
HOW TO APPLY FOR THE SAMSTIP BURSARY
To benefit from this bursary, apply for the online SAMSTIP Bursary Application 2023
It is compulsory for you to Register an Account before you can start the application process.
Those that have application problems, visit the Help Center.
Kindly read the SAMSTIP Bursary FAQs to get more information on the bursary.
Applicants are to submit a clear copy of the following certified documents to be eligible for the bursary. Below are the supporting documents applicants must submit with their online application form:
ID document
Matric certificate
Full academic transcript on tertiary letterhead
Certificate of degree or diploma
CLOSING DATE FOR THE SAMSTIP BURSARY
There is no official closing date yet, the application is still open for all interested applicants.
CONTACT THE BURSARY PROVIDER
If you have any questions about this scholarship program, please get in touch with ISASA immediately.:
Contact Person: Slindile Shelembe
Email: Slindiles@isasa.org