Rosebank college courses are amongst the best college courses any South African student can find.
Rosebank College, having nine campuses spread across South Africa, was established in 1867. The college, however, having over 20,000 students, offers full-time, part-time, and distance programs for students who are willing to obtain a degree, higher certificates, or diploma. This college, under the Independent Institute of Education(IIE), has accreditation for more than 25 courses across 4 faculties. 
Studying a course in college is important, but studying a good course in college is more important. Before picking up a course to study in college, you should have acquired enough details and information about the course and the college you want to study.
This article will enlighten you on some of the best Rosebank college courses.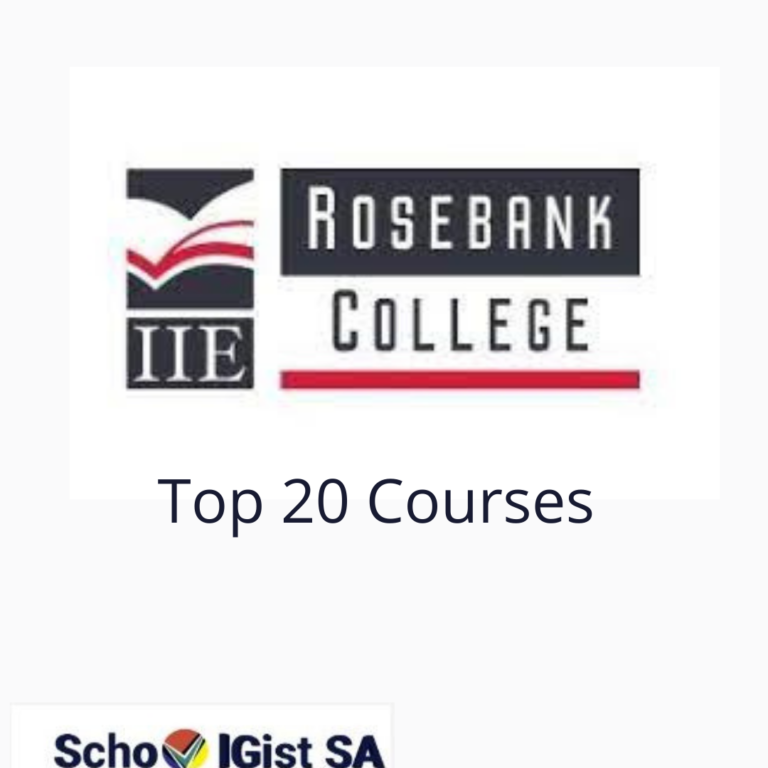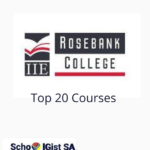 Top 20 Rosebank College courses
Here top 20 Rosebank College courses as curated by SchoolGistSA.
Bachelor of Business Administration 
In the world today, business is inevitable so if you are looking to build your career in business, entrepreneurship, or management administration, this is a course you should consider studying. The duration of study is 3years. It can be studied full-time and also online. 
Bachelor of Public Administration
If you choose this course of study, after three years of full-time study, you would have attained skills in financial management and control, public policy, ethical leadership, human resource management, local government administration, and political science which are relatively important in the public sector. With those skills, you can pursue a career in administration, human resources management, political analysis, and public policy analysis. However, this course can also be studied online. 
Bachelor of Information Technology in Business System
This course uses information technology to specialize in business analysis. The course will make you pursue a career in solutions architecture, ICT solution consultancy, business solutions project management, and many more. It can also be studied full-time. 
Bachelor of Education in Intermediate Phase Teaching
There are a lot of people that are passionate about becoming a teacher. If you are one of them, bagging a degree in bachelor of education in intermediate phase teaching will be quite good. Unlike other mentioned courses, the duration of this course is 4 years and by the end of the fourth year, you would have acquired skills in the development of learners from grade 4 to 7. 
Bachelor of Business Administration in Logistics and Supply Chain Management
If you are a natural practical thinker and derive pleasure in solving complex problems, this is the course for you out of all the listed Rosebank college courses. Meanwhile, it can be studied online and full-time.
Bachelor of Education in Foundation Phase Teaching
This course is aimed at students who want to find a career in teaching grades R to 3. It is a 4-year course and it can't be studied online
Bachelor of Business Administration in Marketing
Every graduate of this course would have understood every market function in business administration and would be able to make innovative decisions and analyze business strategically. It's a 3-year course unlike bachelor's degrees in education. If you don't have time to study full time, it can also be studied online.
Meanwhile, the above-mentioned courses are only Bachelor's degrees. Below will be a list of courses in diploma and higher certificates that requires fewer admission requirements. 
Higher Certificate in Business Management
This course enables students who want to have a degree in business administration after completion and may also help them apply for internships. Its duration of study is just a year. It can be studied full time and online. 
Higher Certificate in Event Management
It requires 1 year of study like other higher certificate courses. It helps students who want to get job opportunities in events planning, and event organization, develop skills to do it professionally in various industries and sectors. 
Higher Certificate in Office Administration
At the end of the 1 year of study, you would have developed management and administrative skills that will get you a job as a receptionist, personal assistant, office administrator, secretary, and other administrative-related jobs.
Higher Certificate in Travel
If you are a student that enjoys interacting with customers and wants to learn more about travel and tourism, then it will be advisable you take this course out of all the listed Rosebank college courses.
Higher Certificate in Digital Marketing
The skills you acquire in this course are highly rated and highly demanded in today's world.  So taking this course in the space of one year will be very lucrative for you.
Higher Certificate in Bookkeeping
Lovers of calculation and figures find this course so easy to study. It is one of the most sought-after Rosebank College courses.  They acquire skills that help them work in finance industries such as bookkeepers, and office administrators.
Diploma in Journalism studies 
This field is a very broad one that reveals students to different fields like photographic journalism, Internet journalism, broadcast journalism, and news writing, and graduates of the course can become editors, newscasters, copywriters, and journalists.
Diploma in Commerce in Business Management 
Highly demanded skill in South Africa and the rest of the world. It's also a course like the bachelor of business administration that takes three years.
Diploma in Digital Marketing
Social media lover, this one is solely for you. This course under the faculty of commerce helps you to explore, be creative and solve problems to change the world in this highly digital age.
Diploma in Information Technology in Software Development
In this computer age that we are in, information technology courses will fetch you good employment opportunities in both creativity and maintenance. This course is one of the highly-rated Rosebank College courses.
Diploma in Information Technology Management
Any course in information technology is highly appreciated. Whether it is in degree or diploma. Graduates of this course should have acquired adequate knowledge on how to maintain and repair software and hardware components. 
Diploma in Public Relations
Are you looking to be a spokesman, public relations officer, or publicist? This is the course for you. At the end of the three years, you should have gathered enough communication skills and knowledge about modern business demands.
Diploma in Business Accounting
This is one of the top Rosebank college courses and the course produces graduates that are excellent in the theoretical and practical aspects of accounting. You would be able to use their good numeracy skills to pursue careers in finance industries.
Frequently Asked Questions on Rosebank College Courses
Here are the frequently asked questions about Rosebank college courses.
What courses does Rosebank College offer?
The total number of Rosebank college courses is 35 academic courses across four faculties. Faculty of Commerce, Faculty of Finance and Accounting, Faculties of Humanities and Social Sciences, and Faculty of Education. 
What are the requirements to study at Rosebank College?
You will need a cognate higher certificate, a cognate 240 credit in diploma, an advanced certificate, or a cognate 360 credit in diploma. 
How much is Rosebank college's registration fee? 
Firstly, there's a pre-registration fee of R300. The registration fee is between R150 – R300 for South Africans and R3500 for international students.
How much are the courses at Rosebank College?
All of the Rosebank College courses fees depend on the particular course picked. After the registration fee, the school fee ranges from R20,000 to R32,000 depending on the course of study which can be paid in installments with an initial deposit of R1600.