Application is now open for students to apply for the Qingdao University Scholarship, this is an opportunity for students to study and learn about China culture. You will find the scholarship details in this post.
This scholarship is available for the Undergraduate, Masters, Doctoral, and Language Programme at Qingdao University in China and it is open for all international students.
The Shandong Provincial Government Scholarship is organized by the Shandong Provincial Government to give room for international students to study and do scientific research in Shandong.
Qingdao University is a provincial research university in Qingdao, China. The university has 25 faculties and departments offering courses in 11 main disciplines: Philosophy, Economics, Management, Law, Literature, Natural Science, History, Engineering, Education, Medicine and Military sciences.
Quingdao University has 104 Undergraduate degree programs, 209 Master's degree programs, 127 Doctoral degree programs, and 15 post-doctorate mobile stations. There are also 7 professional master's degree programs in Law, Engineering, Clinical Medicine, Business Management, Public Health, Dentistry and Public Administration.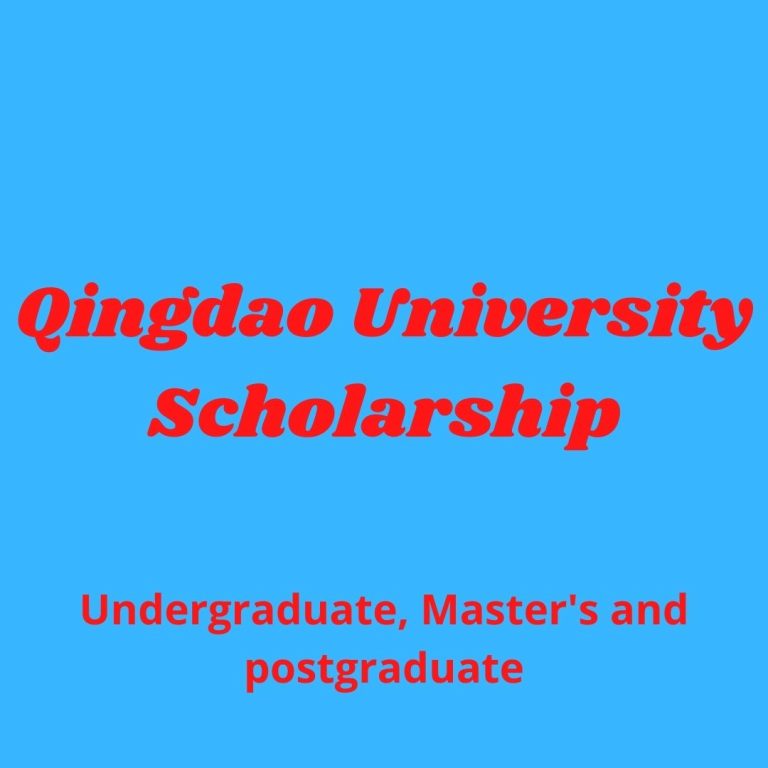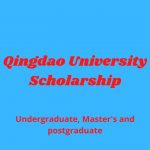 Eligible Level/Field of Study: 
Qingdao University offers scholarships across various undergraduate, master's degree and postgraduate degree programmes across all courses available in the university.
Scholarship Benefits:
The grant of "Shandong Provincial Government Foreign Student Scholarship" will take care of the following international students' needs:
Tuition fees
Basic school accommodation fees
Comprehensive insurance
This is a fully-funded scholarship that covers students school fees, on-campus accommodation fees and comprehensive medical insurance expenses.
Eligible Nationalities: 
This scholarship is open to all international students that are interested in studying any course in the institution.
Qingdao University Scholarship Requirement: 
Qingdao University scholarship applicants must meet some basic requirements before the scholarship can be offered to them. The scholarship eligibility requirements are as follows:
The scholarship is open to all international students.
Applicants must be between the age of 18 and 40 years with good health compulsorily.
Applicants must possess a period of one semester and above.
Applicants should have a minimum study plan of one semester.
Applicants must have excellent academic performance, good performance, in line with Qingdao University entrance requirements for international students.
Applicants must abide by the laws and regulations of the Chinese government, behave well and meet the entrance requirements of Shandong University.
Applicants must not be a beneficiary of any other scholarship
Applicants are to provide evidence of proficiency in English only if their first language is not English.
How to Apply For Qingdao University Scholarship For International Students
To apply for this bursary, the application link will be provided below.
The following are required to be submitted below together with the applicant's application form. Other detailed information regarding the application will be found on the application page.
A clear copy of the following documents are required to be submitted by applicants:
Application Form for international students of Qingdao University
* Language students (see Annex 1) Language Student (see attachment 1)
* For degree (see Annex 2) Degree-seeking students see (attachment 2)
"Qingdao University" Shandong Provincial Government Scholarship Application Form (For Freshmen) " ( see Annex 3 )
Application form for ' Shandong Provincial Government Scholarship for Foreign Students ' ( see attachment 3 )
Passport copy;
A copy of visa to China (if you want to provide a learning experience in China); A copy of your visa (For students who have come to China)
CV – ( see Annex 4 ) Resume ( See Attachment 4 )
Personal application statement, which should include personal study and work experience as well as future development planning, etc., written in Chinese or English;
Personal Statement (Include: Personal study and work experience, future plan for study; Written in English or Chinese).
Original transcripts & the highest academic records; with required proof of working experience.
Certification that you are currently enrolled in school, or a diploma, or a work certificate if you are working.
A letter of Recommendation from the recommendation unit including

The overseas exchange institutions, institutions, Chinese embassies and consulates.
Foreign embassies and consulates in China.
Overseas Chinese teachers and institutions.
Two professors or associate professors from institutions of higher education Recommended, written in Chinese or English.

Related award certificate.