Application is now open for interested applicants to apply for the PSG management service bursary. This post contains all the information you need to apply for the bursary successfully.
The management of PSG is providing funds for South African youths to contribute to the growth, development and empowerment. PSG is one of the leading financial service providers in South Africa.
The PSG Management Service Bursary will be funding outstanding students interested in the finance industry. This is to help the company to hire the best to create better financial products and services.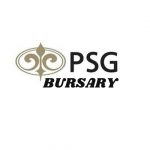 Bursary Value
Recipients of the bursary will have the following benefits;
Financial assistance for your post-graduate programme (final year of engineering)
Entry to the graduate programme the following year
Continuous coaching, mentoring and support
Work exposure within the financial services industry
PSG Management Service Bursary Requirements
The management of the PSG bursary has set up some eligibility requirements for those that want to apply for this bursary. Applicants are to meet the following requirements before they can be considered for the bursary;
Must be a South African citizen
Must be a final year/Honours/Masters student completing their degree in any one of the following fields:

IT (Information Technology, Information Systems, Computer Science, Informatics)
Engineering (Electrical & Electronics, Computer, Software Development, Industrial, Chemical)
Actuarial Science
Statistics
Mathematics and Applied Mathematics

A good academic average
Personal Attributes
Below are the personal attribute required by the bursary;
Ambitious & looking to advance in their career within the financial services industry
Energetic and solution-focused
Team orientated
Work well under pressure
Resilient
Attention to detail
How to apply:
The application for the PSG managerial service bursary is online. If you meet the above requirements you can proceed to APPLY NOW for the bursary.
On the website, complete the registration process and upload the required documents below.
CV
Academic transcripts
A copy of your ID
PSG aimed to create a diverse workforce where there is equality and inclusiveness. To achieve this, the PSG management service bursary will give preference to those with disabilities and designated groups.
Closing Date
The bursary closing date is on 31 December 2021.