The application for the Prasa bursary is now open to all interested students. We will provide you with the application details and other information below.
The Passenger Rail Agency of South Africa (PRASA) is an enterprise owned by the government in charge of the passenger rail service in South Africa. The Minister of Transport is in charge of the PRADA reports and it is made up of four branches: Intersite, Shosholoza Meyl, Autopax and Metrorail.
PRADA was established in 1990 to provide commuter rail service in South Africa's metropolitan areas, including bus and rail services within the country. It has its headquartered in Johannesburg and it currently has a staff capacity of 17 000.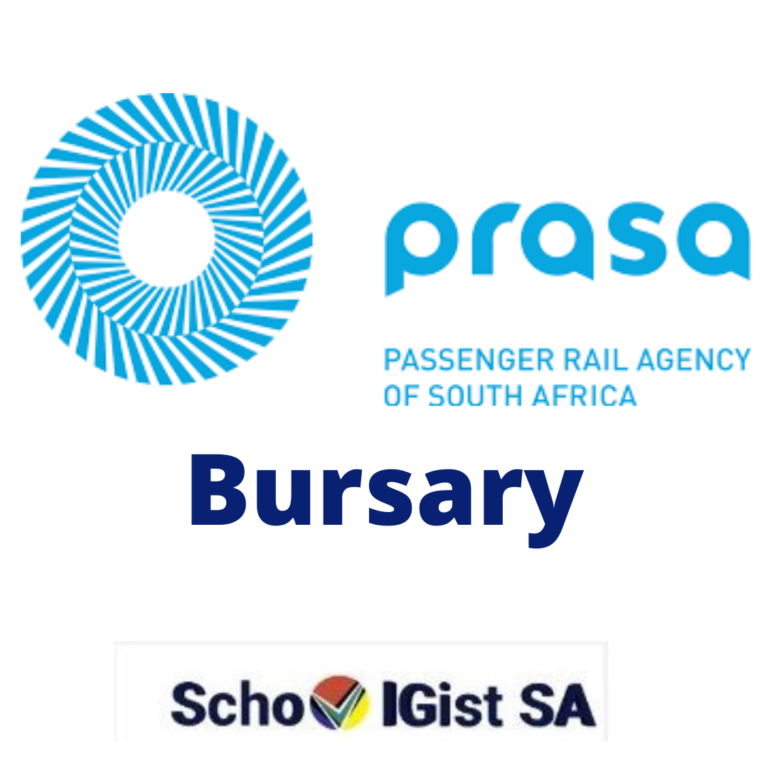 ABOUT THE PRASA BURSARY PROGRAMME – FIELDS COVERED
The PRASA bursary is providing funding for students in the 2023 academic session. The PRADA award bursaries to students in Engineering, Operations and technical field.
PRASA BURSARY PROGRAMME – EXPENSES COVERED
The PRADA bursary will take care of the following student expenses: registration fees, tuition, prescribed books, accommodation and meals on campus.
Any outstanding student debt or student loans will not be provided for. All recipients will have to enter a contract with PRASA.
ELIGIBILITY REQUIREMENTS FOR THE PRASA BURSARY
Below are the eligibility requirements for the PRASA bursary that applicants must meet up to. It is compulsory for applicants to meet the eligibility requirements to apply for the bursary:
A South African citizen
Done with Matric
Applicants studying full-time towards a qualification in one of the fields listed above
Students studying at a recognised and accredited tertiary institution in South Africa
Open to students with a good academic record
You must NOT be receiving any other bursary awards
HOW TO APPLY FOR THE PRASA BURSARY
You can get the PRASA bursary application form using any of the means below:
Requested via email from: mraphadu@prasa.com or mmotsatse@prasa.com
From the PRASA Hatfield office (Prasa House, 1040 Burnett Street, Hatfield, Pretoria)
Applicants are to submit a clear certified copy of the supporting documents required by the bursary. Failure to submit all the certified documents applicable to you will render your application unsuccessful. Below are the required documents:
ID document
Matric certificate
Most recent academic record on the institution's letterhead
Note: Do not submit the original documents as they will not be returned, submit copies of the original documents.
You are to submit the application form and the required documents to the address below:
The Bursary Department
Human Capital Management
Room 214
Second Floor
1040 Burnett Street
Hatfield
Pretoria
0083
Note: No applications submitted via email or fax will be accepted.
CLOSING DATE FOR THE PRASA BURSARY
The closing date for the PRASA Bursary is 30 September 2022. No application will be accepted after the closing date.
CONTACT THE BURSARY PROVIDER
You can contact PRASA directly if you have any questions or need any information on the bursary application using the details below:
The Bursary Department:
Tel: 012 748 7180/ 012 748 7181/ 012 748 7183
Email: mraphadu@prasa.com / mmotsatse@prasa.com