The Naspers Bursary is now available for young black South African. The application details and closing dates are below.
Naspers is a global consumer internet group that focuses on smart and entrepreneur thinking. The group is currently providing bursaries for smart South African to help them throughout their study year.
The aim of Naspers Bursary Programme is to provide a bursary to deserving young South African that cannot afford tertiary institution. They provide holistically support that goes beyond the financial needs of students.
Recipients of the bursary have access to psycho-social and academic support like individual counselling, mentorship, career guidance and monthly workshops.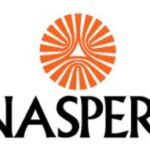 Naspers Bursary expects their recipient to contribute to the development of their communities by giving back to society.
Naspers Bursary Eligible Field
Below is the eligible field of study that can apply for the bursary:
STEM (Science, Technology, Engineering, Mathematics)
Commerce and business sciences.
Naspers Bursary Value
The recipients of this bursary are entitled to financial and holistic support as listed below:
Financial Support
Tuition fees
Accommodation
Meals
Prescribed textbooks
A living allowance
A laptop computer (first years only)
Holistic Support
Monthly counselling sessions
Monthly workshops
Career guidance and work readiness training
A mentorship programme
Eligibility Criteria
Below are the eligibility criteria for the Naspers Bursary Programme:
Applicants must be South African citizens.
The applicants must be  studying or want to study one of the eligible courses above
Must be a black South African
Currently in MATRIC or Completed MATRIC
Student studying or intending to study at one of the accredited South African institutions
Their total household income should be under R650,000 per year.
Preference will be given to those from previously disadvantaged groups.

Grade 12 students applying for 1st-year studies:

Min 60% Maths (not Maths Literacy) for final Gr 11 results
Min 65% overall final Gr 11 results
Min 65% overall in June examinations
First-year students applying for 2nd-year studies
Min 65% aggregate in June results
Min 65% 1st-year final results
Registered full-time student
Third-year students applying for Honours degrees
Min 68% average mid-year results
Min 68% final year results
On track for acceptance
How to apply:
The application for this bursary is online, click *Apply Now*.
The applications for the 2022 academic year close on 25 October 2021.
Contact Detail
For more inquiries or questions you can contacr Naspers Bursary
Programme directly by sending a mail tp bursaries@naspers.com.