Application is now open for students that want to apply for the Moore Bursary. The application details and other information you need for a successful application is in this post.
The Moore South Africa is part of the Moore Global Network Limited with is headquartered in London. It was established in 1907 and has its presence in 112 countries across the world offering service in Audit & Assurance; Tax; Advisory and Business Services, international tax, audit, assurance and consulting networks.
South Africa is one of the countries where Moore Global Network is located, they are in the following locations in South Africa; Durban, East London, George, Humansdorp, Benoni, Cape Town,  Johannesburg, Lichtenburg, Mossel Bay, Pietermaritzburg, Port Elizabeth, Pretoria and Stellenbosch.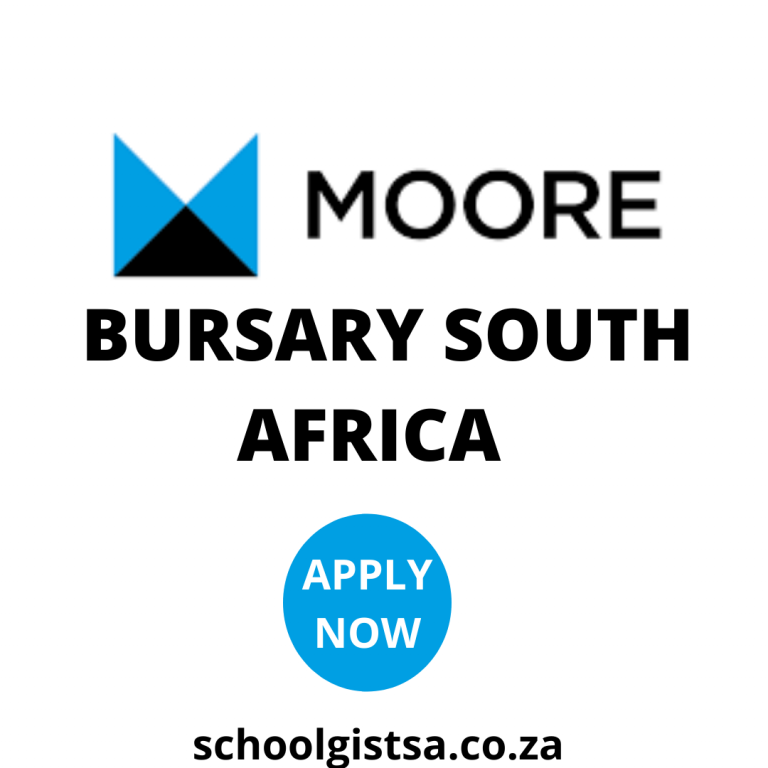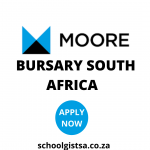 The Moore Bursary is currently open for all interested applicants. Find more details about the bursary below.
MOORE BURSARY PROGRAMME FIELDS COVERED & VALUE
The Moore Bursary is open to Chartered Accountants in South Africa. It covers the cost of South African Institute of Chartered Accountants (SAICA) accredited degrees (undergraduate and postgraduate).
Recipients tuition fees and other related fees will be paid for except books and residence fees.
ELIGIBILITY REQUIREMENTS FOR THE MOORE BURSARY
Applicants must meet the following minimum requirements to be eligible for the Moore Bursary. Failure to meet all the applicable requirements will render your application unsuccessful. Below are the application requirements:
Applicants must be studying towards a SAICA undergraduate or postgraduate degree. Here is the list of SAICA accredited degrees
Must be studying at an accredited institution
Must be a South African resident
Applicants must have completed Matric
Achieved a "6" or "7" for Mathematics and Accounting in Matric
Achieve a minimum average of 60% for Accounting and Auditing in 3rd year of studies
You must have held various leadership positions
Self-motivated and hardworking
Be a team player
Be ambitious and love to learn
You must have good communication skills in English and Afrikaans (speaking, reading and writing)
Ability to work under pressure
Pay close attention to detail
You must be computer literate and able to work in Microsoft Office
You must have strong ethical values
You must have good time management skills
Have good interpersonal skills
HOW TO APPLY
The application for the Moore Bursary is online, applicants can apply for the bursary using these links:
Moore Bursary Application: Port Elizabeth
(Reference Number: SAICA2022PE)
Moore Bursary Application: Port Elizabeth
(Reference Number: SAICA2024PE)
Moore Bursary Application: Eastern Cape
(Reference Number: 2023)
Moore Bursary Application: George
(Reference Number: SAICAGRG)
Make sure you fill the form completely and submit a clear copy of all the required documents for your application to be eligible for Moore Bursary. If your documents are not complete you will not be considered for the bursary.
Below are the required documents:
ID document
Full tertiary record/ transcripts on institutes letterhead
CLOSING DATE
The application for the Bursary is currently open for all eligible applicants. The closing date has not been fixed.
CONTACT THE BURSARY PROVIDER
For any questions relating to Bursary, you can contact the institution using the link below
https://www.moore-southafrica.com/locations