For the 2022 academic year, Mercedes-Benz South Africa Bursary 2022 is inviting students to participate in this bursary application, sponsored by an automotive company named Mercedes Benz. Here, participants will be able to transform their careers with one of the world's most successful and well-known automobile companies.
One of the sole aims of the program is to offer participants experiential learning and financial aids in order to utilize brilliant achievers at Grade 12 and Tertiary Levels into their growing talent fold.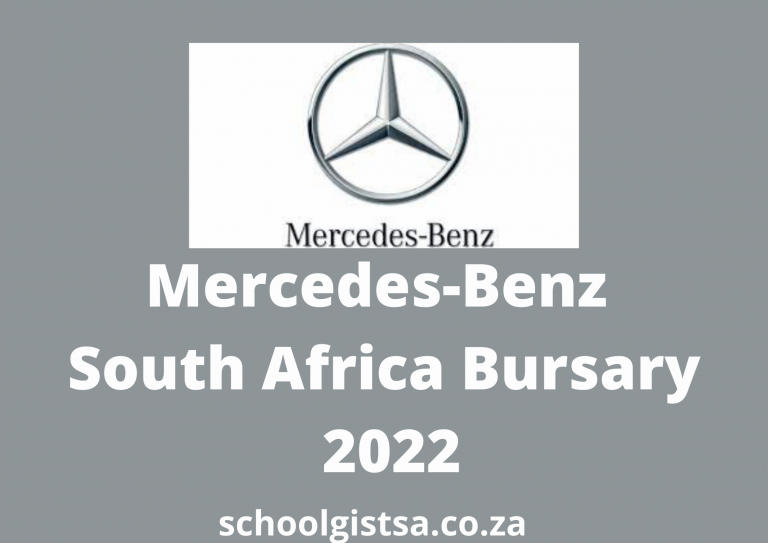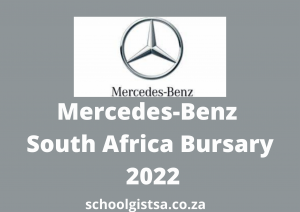 Level/ Field study Covered by the Mercedes-Benz South Africa Bursary 2022
The Mercedes-Benz South Africa bursary 2022 is open to South African learners in Grade 12. Also, to apply for the bursary program, participants must be registered for or currently pursuing full-time studies (1st,2nd,3rd, or4th year of study respectively).
Also, the bursary award will be given to participants within the following fields:
Eligibility Requirements for the Mercedes-Benz Bursary 2022
Applicants must be able to satisfy the following minimum entry criteria before applying for the Mercedes-Benz bursary 2022:
Applicants must be South African citizens or permanent residents.
Applicants must be Grade 12 learners.
Students enrolled for or currently pursuing, full-time studies may apply (1st, 2nd, 3rd, 4th-year respectively).
Applicants must currently be matriculating OR have completed matriculation.
Applicants must be studying or have a plan on studying full time in one of those above areas of research.
Applicants must be studying at any recognized South African tertiary institution of their choice.
Applicants must be maintaining a minimum overall average of 70 per cent (70%) in Matric, or a minimum overall average of 65 per cent (65%), if now at tertiary level.
Applicants must be applying with a distinction in HG Mathematics and/or HG Physical Science as this gives them an advantage over other applicants.
Someone who is not a worker at the Mercedes Benz group of companies in South Africa can apply.
P.S: Failure to meet the above-stated criteria will lead to your application not being considered.
Who may not apply?
Kindly note, only Employees of the Mercedes-Benz Group of Companies in South Africa should not apply for this bursary programme.
How to apply?
To apply for the Mercedes-Benz South Africa Bursary 2022 academic year, candidates should read carefully and follow these instructions:
Log onto the Mercedes-Benz Careers website
Select MBSA Bursary Programme from the menu on the left to learn about the program.
Click on "Upload CV" below and select folder MBSA Bursary Applications to apply.
In your application, kindly include:

A CV as an attachment (ensure that the file size is small enough to upload).
A certified copy of your Grade 12, or latest Tertiary results.
A certified copy of your ID.
Closing Date for the Mercedes-Benz Bursary 2022
The closing date for all entries in the Mercedes-Benz Bursary 2022, is 10th January 2022.
Applicants should note that late or incomplete applications will not be considered.
Contact Information
For queries only related to this bursary award, applicants should contact the bursary provider-Mercedes-Benz South Africa directly:
Name of the person in charge: Koketso Dineo Mookeletsi
Email: Koketso.mookeletsi@daimler.com
Good luck with your application!