Here is the latest information about the Lovedale College Application Dates and Deadlines. The application to Lovedale college is currently open for all interested applicants for the 2022 academic year.
The Lovedales College admission application portal is currently open for interested applicants for the diploma program. A deadline has been set by the management of the college, it is important for interested students to apply on time.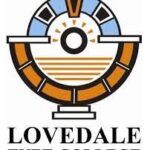 The admission space is limited and the college gets filled up on time. It is advisable for all interested applicants to apply on time and also fill the application form in detail with their correct information.
Before you pick up the Lovedales College Application form, make sure you meet the college application requirements for the course you are applying to.
LOVEDALE TVET COLLEGE APPLICATION DATES AND DEADLINES
An application deadline is a date an institution will stop accepting admission application forms for consideration. Applicants should take note of the date below
ONLINE APPLICATION FOR 2021/2022
NEW STUDENTS
The application for admission at Lovedale college will end on 30th September 2021