The aviation industry is one of the most prestigious industries in the world and it has many opportunities for young students. Today we will educate you on how to become a pilot in South Africa.
If you have been dreaming of becoming a pilot from a young age and you don't know how to go about it, we have taken the stress to publish this post to guide you on how to become a pilot, what you need and aviation schools in South Africa.
To become a Pilot in South Africa or any other country, there are many requirements and certificates you need to get before you can pilot any kind of aircraft.
Piloting any aircraft is a great responsibility as you are responsible for your life and the life of others in the aircraft with you. For this reason, the requirements to become a Pilot is very demanding and you have to go through many stages to become a certified pilot.
A potential pilot aircraft capabilities will be tested after undergoing a series of training to be certified as a pilot. In South Africa, the potential pilot will have to obtain a Student Pilot License (SPL) before getting the Private Pilot License (PPL).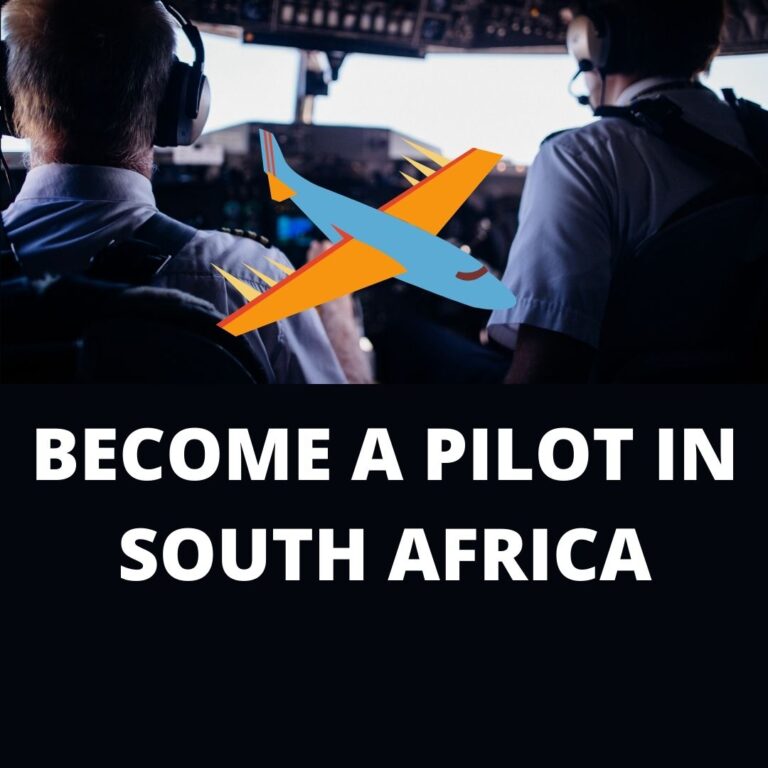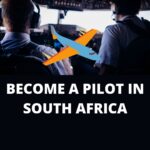 How to become a Pilot in South Africa
There are two types of licenses (SLP & PPL) you need to obtain in South Africa as a pilot and they are below:
Student Pilot License Requirements
The potential pilot must be at least 16years
Must have attained a class 1 or 2 medical certificate.
The student should hold an International Civil Aviation Organization (ICAO) language proficiency certificate (if required).
Completed an aircraft technical.
Completed an Airlaw exam.
Have 2 passport photos.
After obtaining the Student Pilot License (SPL), students will also have to meet some requirements t obtain the Private Pilot License (PPL).
The requirements are as follows;
The student must be at least 17 years old.
A Valid Student Pilot Licence (SPL).
Hold a restricted or general radiotelephony certificate.
Must have completed 8 online PPL exams.
The student must have accumulated 45 hours total flight time by the end of the course, the 45 hours must include:

25 dual hours with an instructor.
15 solo hours Pilot in Command (PIC).
5 hours cross country PIC.
Commercial Pilot License requirements
Candidates who apply for the Commercial Pilot License will undergo more advanced training than those applying for Private Pilot License. Below are the requirements candidates applying for this must meet
Minimum of 18 years old applicants
Possess a Private Pilot License.
Possess a valid class 1 medical certificate.
Have obtained a valid general proficiency in radiotelephony certificate.
Have obtained and held proof of proficiency in the English language.
Hold a night rating.
Hold a minimum record of 200 hours flight time, which should include;

50 hours PIC cross country flight
100 hours PIC flight time
40 hours dual instrument time of which 20 hours must be done in an approved FSTD
5 hours PIC night flight
5 hours flight dual in an aircraft with an adjustable flap or turbojet engine.
The above is how to become a pilot in South Africa, if you have any questions kindly drop a comment below and you can follow us on Facebook.
CHECK OUT WHERE TO STUDY AVIATION IN SOUTH AFRICA