Application is now for students to apply for the Hollywood Foundation Bursary. The application details and other important information you need are below.
The Hollywood foundation is awarding bursaries for South African students to help them build a better career. This bursary is open to all eligible candidates in South Africa.
The Hollywood Foundation Bursary will be awarded for the 2022 academic section and it is not renewed automatically. The recipient will have to apply again the following year to benefit from it again.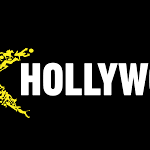 This bursary is eligible for students in the following field of study:
Computer Science
Supply Chain & Logistics
Business Management
Finance
HR
Marketing
Graphic Design
Media and Communications
The Hollywood Foundation Bursary will only take care of tuition and registration fees alone.
Hollywood Foundation Bursary Requirements
Below are the requirements interested applicants must meet to be eligible for the bursary;
 Must be a South Africa citizen
Must have completed Matric or in Matric
Must score an average of 65% in Grade 11 or 12 and 65% minimum in each subject needed for degree admission.
 Student latest result must not b less than 60% if tertiary/higher institution
Must be doing a course with 12 months or longer duration
 Students must be studying or intending to study any of the courses above.
It is available for students that want to enrol for the National Certificates, Diploma's, Degrees and PostGraduate studies.
Applicants residing in the same locality as the institution they are applying to will be given preference.
How to Apply
You can apply for the Hollywood Foundation Bursary online using the link below.
A mail will be sent to you after 24hrs of applying you applied with the link above for the second phase of the application. You can check spam for the mail or contact Bursaries@Hollywoodbets.net if you did not receive any.
Required Documents
You are to attach a certified copy of the following documents with your application form;
Copy of ID
Proof of address
Letter of acceptance from the institution
Proforma invoice from the institution
Letter of motivation from your manager (for internals only)
An incomplete application or not attaching all the above documents will render your application ineligible.
Closing Date
The closing date for the Hollywood Foundation Bursary is 31 October 2021.