Hatch is inviting qualified candidates to apply for the Hatch Bursary Scheme to continue their Engineering careers. The bursary offers both full costs and partial bursaries based on the academic needs of the students.
Hatch is an engineering company existing for over 60 years in South Africa with experience in the mining and infrastructure business and professional. The expertise of the company includes sustainable business, urban solutions and smart cities, responsible energy production, digital operations, and innovation in mining and water development. This expertise and services are provided for the metal and mineral industries, electricity, and infrastructure.
Hatch also provides consulting services in the fields of corporate social responsibility, financial sustainability and optimisation of environmental footprints. Muga Potash Plant in Spain, Apiacás Hydro Complex in Brazil, Davenport Diamond Rail Grade Separation in Canada and the Hatch-Glencore Technology Project in Ontario, Canada are some of the company's established ventures.
Hatch has received various industry and project awards in recognition of excellence in corporate leadership, health and safety, and the project. It has maintained business ethics and sustainability through global compliance, transparency, employee discipline, relationship building, privacy and confidentiality, as well as fairness, integrity and honesty in dealings.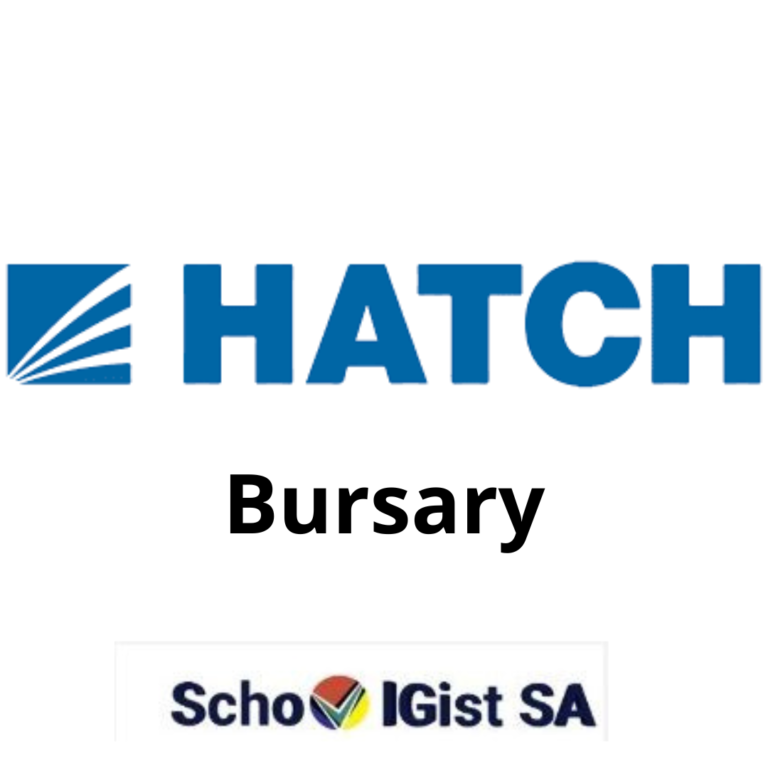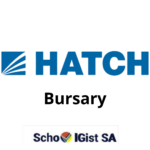 The bursary is awarded to students who will pursue studies in the following Engineering fields:
Bursary Coverage
The bursary is going to cover student expenses on the following:
Tuition
Allowances (Computer, textbooks and monthly)
Accommodation or a travel allowance
Vacation work
Hatch Bursary Requirements and Eligibility
The following are the criteria to be eligible for the bursary:
Must be a South African citizen
Completed Matric
Full-time students in the above Engineering field
Tertiary Students must have maintained an average academic achievement of 65% or above.
Grade 12 students must have maintained an average academic achievement of 90% or above.
How to Apply and Application Details
Register an account here.
Apply online using your field link:
Electrical Engineering Bursary, click here.
Civil Engineering Bursary, click here.
Chemical Engineering Bursary, click here.
Mechanical Engineering Bursary, click here
 Submit copies of the following documents with your application form:

CV
Certified copy of your ID document.
A certified copy of your grade 11 final results AND Matric latest results, if currently in Matric.
A certified copy of your matric certificate, if completed Matric.
Proof of acceptance from a recognised tertiary institution (on tertiary letterhead)
Full tertiary academic record ( if already a student)
Closing Date
The closing date had not been confirmed, and the application for the bursary is still open.
Contact Details
Thabiso Molakeng / Adeela Cajee
Tel: (011) 239 5300
Address: 58 Emerald Parkway Road Greenstone Hill, Johannesburg 1609 South Africa
Postal: Private Bag X20 Gallo Manor 2052 South Africa