The US Mission to South Africa has opened the portal for students that are interested to apply for the 2022 Fulbright scholarship programme. The Fulbright Foreign Student Program is a postgraduate scholarship that is funded for students to study in the US.
This scholarship is open to South African citizens and permanent residents to complete their master or doctoral degree at a tertiary institution in the United State. Fulbright scholarships will be responsible for the full cost of tuition and living expenses of the students for up to two years.
This scholarship is in partnership with South Africa's National Research Foundation (NRF). There is also an opportunity for South African PhD students at any recognised South African university to travel to the US for a one-year research programme as a Visiting Student Researcher.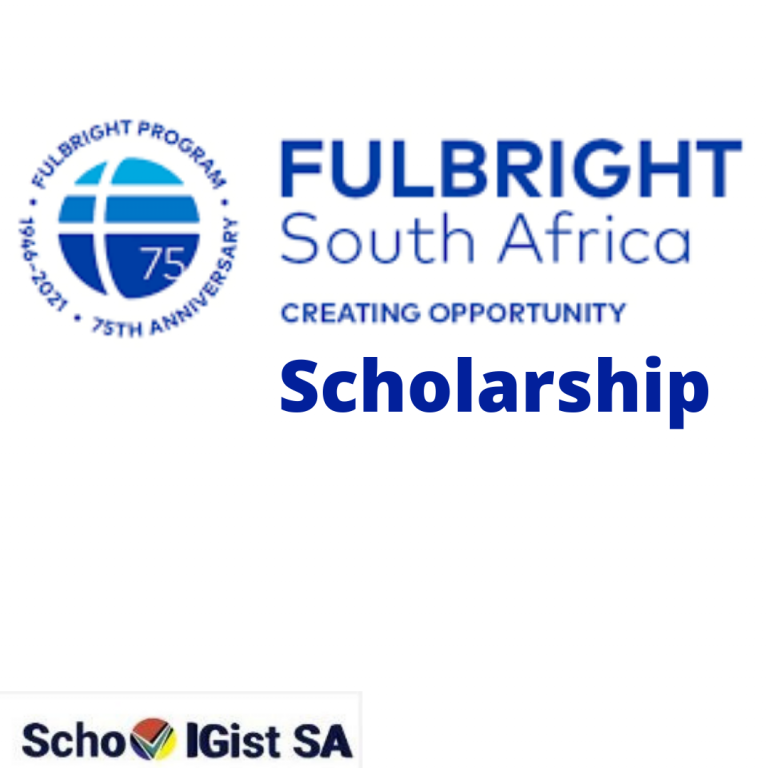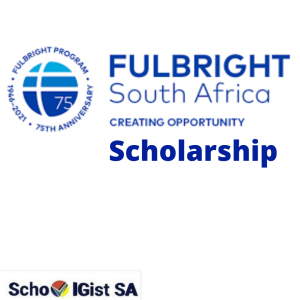 Below are the opportunities the Fulbright Scholarship has:
VSR (non-degree): PhD students in a South African University can apply to go on a one-year research programme as a Visiting Student Researcher (VSR). Current National Research Foundation (NRF) funded PhD students are encouraged to apply.
MA/PhD: Postgraduates students can apply for a two years funded Master or Doctorate degree programme. The scholarship is renewable each year.
Benefits of Fulbright Scholarship
Below are what the Fulbright Scholarship will cater for:
Master's or Doctoral Degree: Student 2 years of funding towards one degree. For Doctoral degrees, at least 2-3 years of study is needed beyond the initial two years, therefore, they need to secure their own personal or other funding to continue studying in the United States.
Non-Degree: Fund visiting research students for one academic year (9-10 months).
The schlarship will take care of the followig student expenses:

Travel allowance and transportation from South Africa to the authorized U.S. destination
Health benefits
Settling in allowance upon arrival in the U.S.
Monthly maintenance allowance (to cover living expenses)
Tuition and fees
Book and computer allowance
J-1 visa sponsorship
FULBRIGHT SOUTH AFRICAN RESEARCH SCHOLAR PROGRAM ELIGIBILITY
Below are the cretaria for selecting students for the Fulbright Scholarship:
Must be South African citizens or permanent residents for at least five years
Applicants from all descipline and gender
Must have completed a four-year B-Tech degree or a three-year bachelor's degree with an Honours degree.
Doctoral students must have obtained a Master degree
Preference will be given to candidates who have not previously received a Fulbright Scholar Grant.
Preference will be given to candidates with no experience or only limited experience in the U.S.
Applicants must have a doctoral degree or equivalent professional/terminal degree in their field. Preference is given to individuals who have extensive university teaching experience and a productive scholarly record.
Applicants may be affiliated with local universities, research institutes, or other institutions that have educational and/or research objectives.
Proficiency in English Language to carry out the research programme. English Language Proficiency may be tested by Fulbright Offices (no other test is required)
Scholars must be in good health as they will be asked to submit a Medical History and Examination Report on successful pplication
Applicants that take part in previous application can re-apply. Repeat applicants should revise their proposals, date curriculum vitae, and obtain current letters of reference.
Medical studies or research requiring direct patient contact, and MBA studies are not eligible
Students with disability and disadvantaged background are encouraged to apply.
FULBRIGHT SOUTH AFRICAN RESEARCH SCHOLAR PROGRAM APPLICATION
You can start your application on the US Embassy South Africa's website: https://za.usembassy.gov/education-culture/fulbright-postdoctoral/
Closing Date
The Fulbright Scholarship will close on May 1st, 2022. No late application will be accepted.