Application is now open for students that want to apply for the Film School Africa, FSA Bursary South Africa in the new 2023 session. The application process will be discussed below.
The management of the Film School Africa Bursary is calling on all eligible students to participate in the award exercise. We will provide you with all you need to know about the bursary in this post.
FSA is a Christian organization that uses film to help future filmmakers in the nation develop their knowledge and talents while also using it as a form of "art therapy."
Outside-the-box thinking is encouraged at Film School Africa because it is ideal for both our society and the creative sector. FSA believes that innovation is a highly sought-after ability, particularly in our economy where youth unemployment is a typical occurrence.
As a result, Film School Africa has opened its doors with the goal of fostering and producing students who are imaginative, creative, and inventive.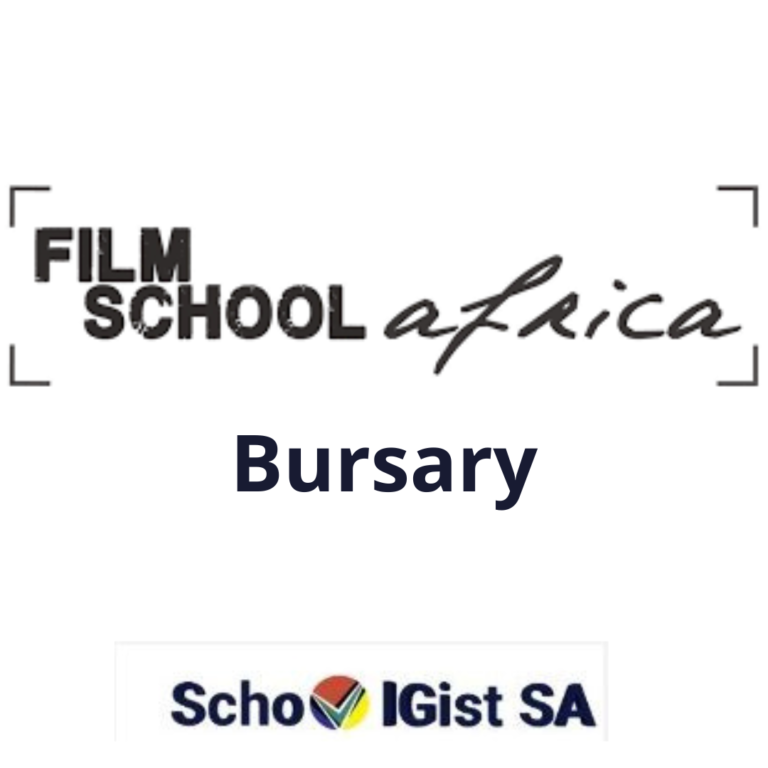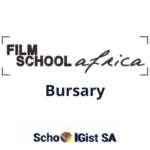 FSA BURSARY PROGRAMME – FIELDS COVERED
Film School Africa (FSA) is inviting all eligible students to apply for the Film College Bursary Programme, for the 2023 academic year.
The bursary will cover students in the following field of study at Film School Africa College in Somerset West, Western Cape:
Preproduction Arts (Screenwriting, Casting, Production Design, Locations, Producing)
Production (Cinematography, Lighting, Sound recording)
Post-production (Editing, Sound Editing/ Design)
The qualifications provided by FSA include a strong theoretical foundation as well as a strong practical component.
COVERAGE VALUE & OTHER OPPORTUNITIES
The FSA Bursary is awarded to 4 to 6 candidates every year and the award given is based on the recipient's financial needs. The recipients are expected to make some sacrifices.
At studios and production companies around the college, third-year students might be given the opportunity to complete an internship.
ELIGIBILITY REQUIREMENTS FOR THE FSA BURSARY
There are some requirements students must meet to be eligible for the FSA Bursary. All the requirements must be met by applicants to be eligible for this award. Below are the requirements:
Students intending to study at the FSA College in Somerset West (Cape Town)
You must be interested in studying one of the eligible courses above
Willing to stay on campus till they finish their academic year
You must be eager to assist in any way you can, according to your capacity.
You must be able to prove financial need
You must be a Christian and be prepared to practice your religion every day (including attending chapel services and devotions)
HOW TO APPLY FOR THE FSA BURSARY
There are some steps applicants must follow to apply successfully for the bursary. Below are the steps:
Step 1: complete the FSA College Bursary Application Form
Give these three essay questions on the application form careful consideration before responding.:
Why should you be selected to receive the bursary?
Give details about a challenging time or experience and how you overcame it.
Give details about where you currently live, and details about your own and your parent's or guardians' financial situation.
Please make sure to provide as much information as you can because it will significantly affect your application. Preferably, questions should be answered in a word document and sent through email to: applications@filmschoolafrica.org
Make sure you attach the following required documents with your online application:
3 months of your latest bank statements
3 months of your parent's or guardians' latest bank statements
Step 2: complete the FSA College Application for Film Studies
An email containing further instructions will be sent to candidates after completing the two steps above.
CLOSING DATE FOR THE FSA BURSARY
The closing date of the FSA Bursary is 15 September 2022. No further application or supporting documents will be allowed after the closing date.
CONTACT THE BURSARY PROVIDER
Please get in touch with Film School Africa immediately if you have any questions about this bursary program:
Email: applications@filmschoolafrica.org