Application is now open for students that want to apply for the Elsenburg Agricultural Training Institute, EATI Bursary 2022. We will provide you with detailed information on the bursary eligibility, requirements, application process and closing date.
The management of Elsenburg Agricultural Training Institute, EATI Bursary is calling on all eligible candidates to apply for the 2022 bursary.
The EATI is the first place for agricultural studies and training in South Africa, it was founded in 1898. This agricultural institution has contributed largely to the development of the agricultural sector in South Africa. It is the centre of excellence for agricultural training.
EATI trains its agricultural graduates to contribute to their community agricultural sector to build a good society that thrives in knowledge and have food security. The agricultural institute offers short courses to small scale, emerging farmers and commercial farmers.
The institute offers many grants and financial aids for students that want to study agriculture.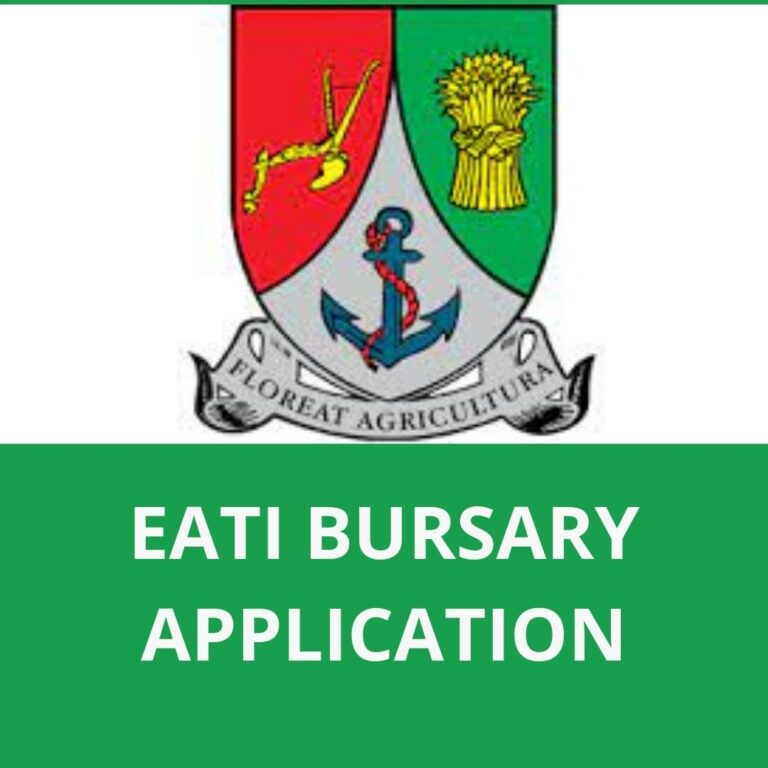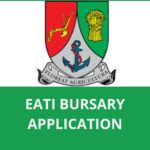 Elsenburg Agricultural Training Institute, EATI Bursary Eligible Field
The Elsenburg Agricultural Training Institute, EATI bursary is for students in Further Education and Training (FET) and Higher Education and Training (HET).
The aim of EATI is to provide quality education and skills for students in the agricultural field. Below are the available courses that will benefit from this bursary:
Agricultural degree
Diploma in Agriculture
Diploma in Cellar Technology
Diploma in Extension
Equine Studies
Higher Certificate in Agriculture
Learnerships
Non-Accredited Short Courses
Elsenburg Agricultural Training Institute (EATI) Bursary 2022 Requirements and Selection
The EATI cater for agricultural development in South Africa with the Western Cape as its priority. The bursary has criteria for giving out the bursary and selection process which are below:
Eligibility Requirements:
Below are the eligibility requirements for the EATI bursary programme:
a) ONLY applicants applying for courses at the EATI (BAgric Degree, Diploma in Agriculture and Equine Studies) may apply for the EATI bursary.
b) The bursary application form, obtainable from the department or online, must be fully and correctly completed and signed by the applicant and if applicable, his/her parent or guardian.
c) All documents requested on the application form must be submitted and failure to comply may result in the application being deemed incomplete.
d) Only applications submitted on the prescribed application form for 2022 and completed applications will be considered. The use of Tippex on application forms is strictly prohibited and no faxed/e-mailed application forms will be accepted.
e) Successful applicants will be informed during November 2021.
f) Applicants who do not receive notification by the end of January 2022 must consider their applications as having been unsuccessful.
g) Bursary holders may not accept more than one bursary with service obligations.
h) ANY FALSE INFORMATION SUPPLIED, WILL LEAD TO THE IMMEDIATE CANCELLATION OF A BURSARY.
Selection process:
The EATI Bursary board will give preference to people that fall into this category while making their final selection:
Previously disadvantaged individuals which shall include black applicants, persons with disabilities and women;
Applicants with a financial need; and
South African Citizens
Note: The criteria for bursary applications at EATI are based on transparency, fairness and the promotion of the WCDoA's transformation objectives. Please note that: a limited number of bursaries are available and meeting the criteria does not guarantee entitlement. Allocation will be according to the bursary priorities set by EATI.
How to Apply and Application Details
To apply for this bursary, download the application form online and fill the form with your details. You will find the download link below.
Make sure you affix your signature and your parent or guardian signature on the application form to make your application eligible.
After filling out the application form, attach all the required documents and send your application by post or hand-deliver to the following address:
By post:
Elsenburg Agricultural Training Institute
Private Bag X1
ELSENBURG
7607
Hand-delivered:
Elsenburg Agricultural Training Institute
Muldersvlei Road
ELSENBURG
Closing Date
The closing date for the EATI bursary is 30 September 2021, any application submit later this date will not be eligible for the bursary.
Contact Details
You can contact EATI directly for any questions regarding this bursary with the information below:
Tel: 021 808 7700
Email: study@elsenburg.com