Application is now open for students to apply for the Dr Xolani Mkhwanazi South32 Bursary, here are the application details, requirements, eligibility and closing date.
The management of the Dr Xolani Mkhwanazi South32 Bursary is calling on all interested South African students to apply for the 2022 bursary programme. South32 was founded in 2015 as a mining and metal company. The company mine and produce materials like silver; nickel; manganese; bauxite; alumina; aluminium; lead; metallurgical coal; cooking coal and thermal.
South32 has its head office in Perth, Australia and have branches across countries like South Africa, Mozambique and Colombia.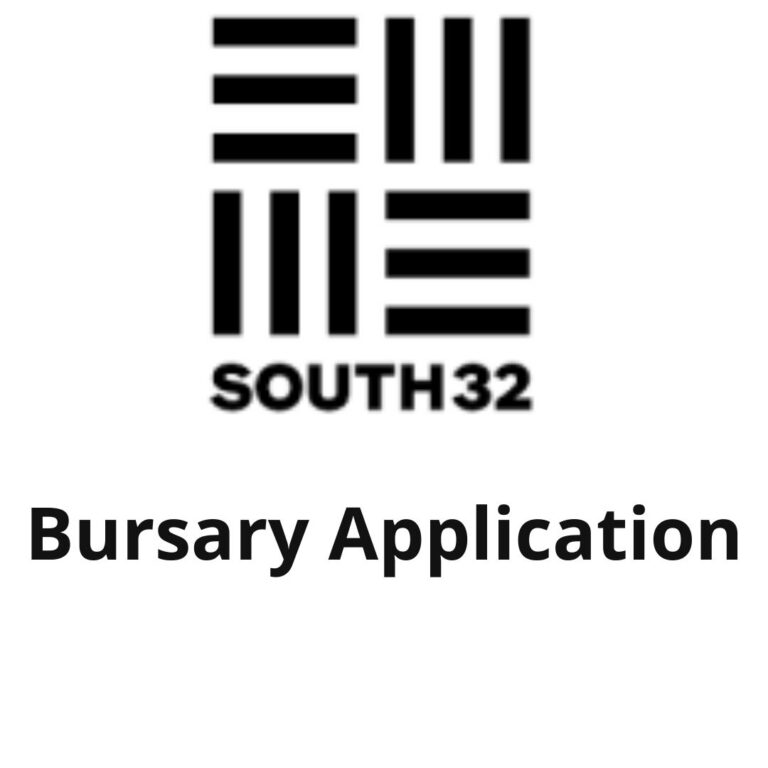 Dr Xolani Mkhwanazi South32 Bursary Eligible Field
Below is the eligible field of study that is eligible for this bursary:
Architecture, Built Environment and Engineering (ALL disciplines)
Commerce, Law and Management (Accounting, Economics, Finance, Business Science, Law)
Computer Science and Information Technology
Health Science (Medicine, Nursing, etc)
Humanities (Arts, Social Science, Education, etc)
Science (Mathematical Science, Physical Science, Earth Science, Actuarial Science and Biological Science)
*Other disciplines may also be considered
 Application Requirements
Below are the requirements students must meet up with to be eligible for this bursary:
Must be a South African citizen
Reside within the King Cetshwayo District, KwaZulu-Natal province
Must not be above 21 years
Completed Matric OR currently in Matric
Studying or intend on studying one of the above fields of study (undergraduate degree or diploma)
Studying or intend on studying full time at a recognised University or the University of Technology in South Africa
Learners from designated groups will be given preference
Application Process
The application for the Dr Xolani Mkhwanazi South32 Bursary is online at: https://careerwise.co.za/bursaries/online-application/
Required documents
Applicants are to upload a scanned certified copy of the following documents with their application form:
ID document
Matric latest results, if currently in Matric
Matric certificate, if completed Matric
Full academic record, if currently at tertiary level
Proof of registration/ acceptance into a tertiary institution
Proof of residence
Closing Date
The closing date for this bursary is 27 November, failure to submit your application form before the due date will make your application ineligible.
Contact
You can contact Dr Xolani Mkhwanazi South 32 directly for more questions about the Bursary with the information below:
Tel: 086 100 7787
Email: liyandam@careerwise.co.za