Application is now open for students to apply for the City of Johannesburg Bursary.
Johannesburg, a young city with an incredible history and legacy sprang up in 1886 when gold was found by prospectors found in the area now known as the Witwatersrand. When the public discovered about Johnnesburg, thousands migrated to this settlement in search of fortune and new opportunities. Up to date, Johannesburg is still attracted by those who see it as an avenue to realize their dreams and achieve success.
The new city was named after two officials of the Zuid-Afrikaansche Republiek (ZAR); Johannes Meyer and Johannes Rissik.  Johannesburg grew and transformed rapidly from a small settlement into a fully developed city. The Anglo-Boer war could not even stop its growth. Johannesburg has always been recognised as the gold beating heart of South Africa in those stormy times and beyond.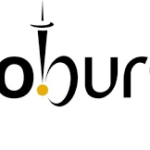 Through the years, Johannesburg has been the site of many iconic events. Here, the Springboks beat the All Blacks to win the Rugby World Cup in 1995, and, of recent, South Africa showed the world that a huge event large as the FIFA Soccer World Cup can be hosted with grace and style.
In fulfiling its socio-economic mandate, The City of Johannesburg (CoJ) is committed to providing training opportunities in form of Financial Assistance to community recipients, within the Johannesburg metropolitan area, who intend to pursue academic studies at a recognised tertiary institution in South Africa and who adhere to the stated criteria to ensure they acquire their qualification at a recognised FET and/or HET.
City of Johannesburg Bursary Eligible Field
Youths who permanently reside in South Africa are offered bursaries by CoJ,  to pursue full-time undergraduate studies in one of the following fields:
| | |
| --- | --- |
| Actuarial Science | Legal |
| Build Environment (Architecture, Construction) | Library |
| Commerce | Local Government Science/Political Science |
| Communications/Social Media | Logistics |
| Community Services | Marketing |
| Curatorial Studies | Medicine |
| Emergency Management Services | Monitoring and Evaluation |
| Engineering (all Fields) | Municipal Governance |
| Environmental Management | Production and Operations Management |
| Finance (Accounting, Auditing, Small Business | Quality Assurance |
| Management, Supply Chain | Public Management |
| Management, Treasury, Economists) | |
| Geo-Information Science (GIS) | Quantity Surveying |
| Health (Nursing) | Real Estate (Property Management, Property |
| | Valuation) |
| Information Technology | Sports Science |
| International Relations and Protocol | Town and Regional Planning |
Bursary Requirements
The following criteria should be strictly adhered to by candidates:
Postgraduates studies are exempted from the bursary.

Based on academic performance, the bursary is renewable annually.

The selection of successful candidates will be strictly on academic merit.

Applicants are expected to study at an accredited South African tertiary institution.

The student's responsibility is to seek admission to a tertiary institution.

The bursary is for study programmes of no less than one year.
| | |
| --- | --- |
| PUBLICATION DATE: 20 OCTOBER 2021 | CLOSING DATE: 02 NOVEMBER 2021 |
BURSARY CIRCULAR: 01/2021
The Bursary Value
Tuition and registration fees
Prescribed books and/or study material and is limited to the amount of R 35,000.00 per academic year.
| | |
| --- | --- |
| Contact Person: | Billy Baloyi |
| Tel No: | (011) 407 6979 |
| Workplace: | 2nd Metropolitan Centre |
To Apply: Visit www.joburg.org.za, click on vacancies and then 'an application for Bursaries and Learnerships.'
A completed application form, proof of residence, a certified copy of ID and Qualifications and proof of income are required documents.
Contact Address
You can contact the City of Johannesburg Bursary directly using the information below:
Physical Address:
6th Floor, B Block
Metropolitan Centre
158 Civic Boulevard
Braamfontein
Address:
PO Box 1049
Johannesburg
South Africa
2000
Telephone:
Tel +27(0) 11 407 6711
Fax +27(0) 11 339 1878
Website: www.joburg.org.za