The application for the City of Cape Town Bursary is now open for 2022. You will find the details about the application and other information you need below.
The management of the City of Cape Town Bursary is calling on all eligible students in South Africa to apply for the ongoing bursary. We will share with you the details about how to apply for this bursary successfully in this post.
Cape Town is the largest city in Western Cape, South Africa and the oldest in the South is known as the "Mother City. It is popularly known for the ind=famous iconic landmark and Table Mountain which is one of the 7 natural wonders of the world.
This bursary is for those in the City of Cape Town which comprises f the following areas: Blaauwberg, Cape Town CBD, Helderberg, Oostenberg, the Cape Metropolitan Council,  South Peninsula and Tygerberg.
The City of Cape Town Trust Bursary is currently providing funding opportunities for all students that meet the requirements.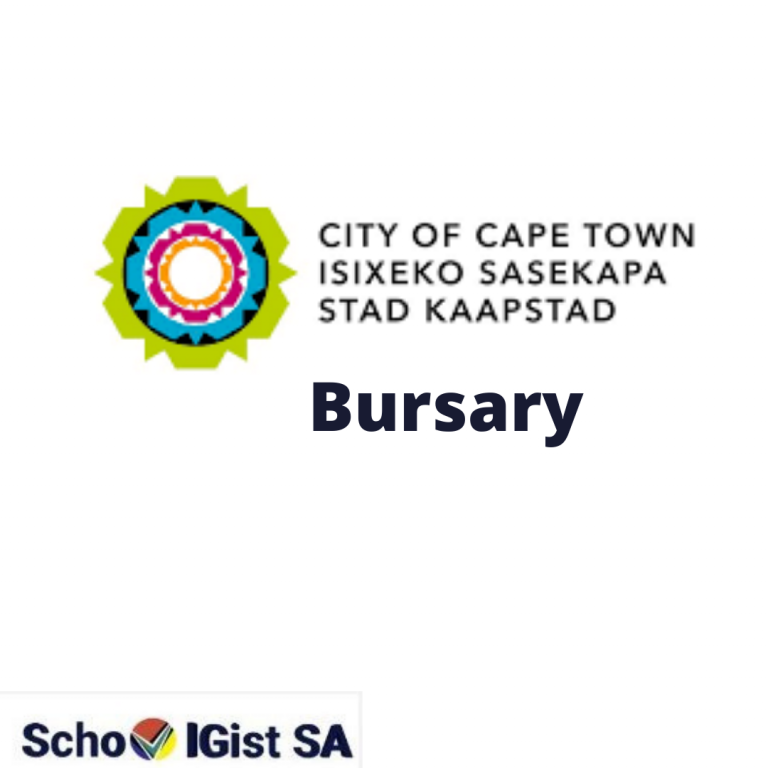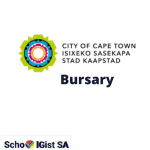 CITY OF CAPE TOWN BURSARY PROGRAMME ELIGIBLE COVERED
This bursary is open to all Undergraduate, Postgraduate, Honours, Master and PhD level residing in the City of Cape Town. The bursary is for students studying towards any of the following fields of study:
Accounting (CA and Cost Management)
Artisan Training
Auditing (for registration purposes)
Contract Management (Design and Implementation)
Data Science/ Analytics (Statistics, Computer Science)
Economics
Engineering (various fields, including Industrial Engineering – BSc or BTech)
Environmental (Specialists, including Air Pollution and Water Quality)
Fleet Management
Forensics
Geographical Information Systems (GIS)
Heritage
Information Systems and Technology (specialisation)
Legal Specialisation (various fields)
Library Sciences (Collections and Acquisitions)
Medicine (MBChB, Specialists and registration with HPCSA)
Nursing
Occupational Health and Safety Specialisation
Occupational Medicine (Practitioner)
Organisational Psychology (Registered with HPCSA)
Payroll
Pharmaceutical
Project Management
Renewable Energy
Supply Chain Management
Technical training/ qualification in Electricity/ Energy Services/ HVAC/ Refrigeration/ Electronic/ Process Control and Operations
Transport Management
Urban Design, Landscape, Planning, Surveyors and Architecture
Valuation
COVERAGE VALUE & SELECTION PROCESS
The City of Cape Town Bursary will provide partial or full funding for the following study expenses: registration fees, tuition fees and exam fees.
The bursary will contact shortlisted candidates, if you did not receive any message consider your application unsuccessful.
ELIGIBILITY REQUIREMENTS FOR THE CITY OF CAPE TOWN BURSARY
To qualify for this bursary applicants must meet the following City of Cape Town Bursary eligibility requirements. Failure to meet the requirements will render your application ineligible:
Must be a South African citizen
Resides within the Cape Metropolitan Area/ Cape Town
You must have completed Matric
Must be willing to study any of the qualifications above
Applicants must be studying at an accredited institution in South Africa (University, University of Technology or TVET College)
Demonstrate financial need
You must NOT be in receipt of any other bursary awards or financial assistance
HOW TO APPLY FOR THE CITY OF CAPE TOWN BURSARY
To apply for the City of Cape Town bursary applicants must download and complete the City of Cape Town Bursary Application Form 2022 PDF.
You can also get a copy of the bursary application form at one of the City libraries or Walk-in Centres below:
Bellville Municipal Office Walk-in Centre: Reed Street, Bellville, 7530
Brackenfell Walk-in Centre: Cnr Paradys and Old Paarl Roads, Brackenfell, 7560
Cape Town Civic Centre Walk-in Centre: Civic Centre, 2nd Floor Podium (Cash office & MVR), 12 Hertzog Boulevard, Cape Town, 8000
Parow Walk-in Centre: Civic Centre, Voortrekker Road, Parow, 7500
Plumstead Walk-in Centre: Municipal Office/ MVR, Cnr Victoria and Main Roads, Plumstead, 7140
Strand Walk-in Centre: Ground Floor, Municipal Office/ MVR Office, Cnr Fagan and Main Roads, Strand, 7140
You are to attach all the required documents below and submit them to any of the walk-in centres above. Below are the required documents:
ID document not older than 3 months
Matric certificate
Proof of registration or provisional acceptance at a tertiary institution on the institution's letterhead
Full academic transcripts, if currently studying on institutions letterhead
Awards or certificates won, where applicable
Recommendation letter from a teacher/ mentor/ peer
2 references and their contact details
Proof of work completed in your chosen field of study, if applicable
Proof of residence
Parents or guardians ID documents
Parents or guardians proof of income (latest payslips if employed, affidavit if unemployed, proof of government grant if applicable)
CLOSING DATE
The closing date for the City of Cape Town Bursary is 2 March 2022. Any submission after the closing date will not be considered for the bursary.
CONTACT THE BURSARY PROVIDER
You can contact the City of Cape Town directly for any question or queries using the details below:
HR Service Desk
Tel: 0860 103 089 (select option 6)
Email: hrservicedesk@capetown.gov.za