Application is now open for all students that want to apply for the Blind SA Bursary. We will provide you with detailed information about the bursary below.
The Blind Worker's Organisation South Africa was established in 1946 to help the blind to find a meaningful career so as to live a fulfilled life.
The Blind SA has helped many blind people secure jobs, establish Braile Services, skills creation, and development services and awarded bursaries to those that are eligible.
Blind SA Bursary has been a blessing to many blind individuals in South Africa and it has contributed a lot to their personal and career development.
Below, we will provide you with all the details about the Blind SA bursary and all the details you need to know about the bursary.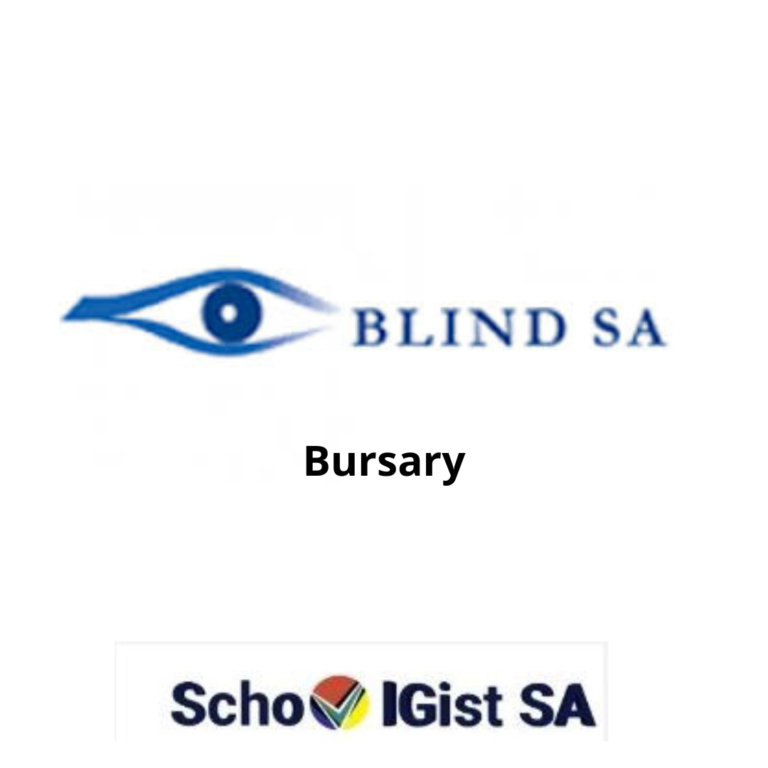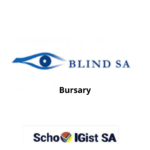 THE BLIND SA BURSARY PROGRAMME ELIGIBLE FIELDS
The Blind SA Bursary is calling on all eligible blind or partially blind students to take part in the ongoing funding exercise. This bursary is always awarded twice a year for both full-time and part-time studies at tertiary institutions.
The Blind SA Bursary is aimed at helping people with sight defects to have access to quality education like their sighted peers.
Merit and availability of funds are the main criteria for the selection of the bursary winner. This bursary sponsor students throughout their tertiary institution from the first year to the postgraduate level.
COVERAGE VALUE
The Blind SA Bursary will award a sum of R8 000 for all full-time recipients and R4 000 for part-time recipients. Special equipment, study materials and transport will also be provided for the recipients.
The outcome of the application will be communicated to the applicants and they will receive their funds by 31 March and 31 August of every year after the receipt of registration details and verification of criteria.
ELIGIBILITY REQUIREMENTS FOR THE BLIND SA BURSARY
To apply for the Blind SA Bursary, applicants must meet the following eligibility requirements. Below is the eligibility requirements:
Must be a South African citizen
Blind or partially sighted
Must have completed Matric or an equivalent qualification
Achieved a minimum overall average of 60% in Matric or equivalent qualification (for those applying for the first time)
Passed majority of the courses in the previous year or semester (for previous bursary recipient)
You must be enrolled or studying on a full-time or part-time basis
You must be enrolled or studying at a recognised and accredited tertiary institution in South Africa
HOW TO APPLY FOR THE BLIND SA BURSARY
Download and complete the Blind-SA-Bursary-Application-2022 (.doc). You can also get the application form in braille based on request.
Applicants are to submit a certified copy of the following documents together with their application form. Failure to submit the document will render your application useless. Below are the documents:
Recent academic record.
Final examination results for the previous academic year (this must be submitted as soon as it is available and by NO LATER THAN 1 February or 1 July each year)
Proof of registration and student number
A detailed description of your course including duration and fees
Eye condition form that is signed and stamped by an Optometrist or Ophthalmologist
You are to submit the application to the Blind SA Head Office, in either of the following ways:
– Email: denice@blindsa.org.za
(Insert the words "Blind SA Bursary Application 2022" in the email subject line).
– Post: Blind SA, Private Bag X9005, CROWN MINES, 2025
CLOSING DATE FOR THE BLIND SA BURSARY
The application window for the Blind SA bursary is 31 January 2022 and 31 July 2022 of every year. No application submitted later will be accepted.
CONTACT THE BURSARY PROVIDER
For any queries related to this bursary programme, please contact Blind SA directly:
Contact person: Denise Frost
Email: denice@blindsa.org.za