The application form for the South African National Seed Organization (SANSOR) Post-Graduate Bursary in South Africa is now open for 2022.
Together with the University of Limpopo and all South African Institutions, the Department of Research Administration and Development is calling on all eligible students to apply for the 2020 SANSOR Post-Graduate Bursary. The application deadline for the postgraduate bursary is on the 30th of September.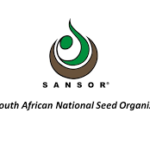 The aim of this bursary is to provide financial support for all eligible deserving students to obtain post-graduate degrees (Honours, Masters and Doctorate). The postgraduates students are to contribute to the seed industry through research in the following fields: Plant breeding, Agronomy, Plant Pathology, Horticulture, Entomology, Biotechnology, Pasture Science, Genetics, Plant Physiology and Molecular Plant Biology.
The SANSOR bursary programme also contributes to students employability through frequent "soft skills" workshops. Field trips are also organized for successful candidates to visit seed companies and networking opportunities to meet professionals in the industry.
SANSOR POSTGRADUATE BURSARY ELIGIBILITY
All South Africans that is qualified for Honours, MSc or a PhD degree at a recognised tertiary institution.
South African ID document
The bursary is awarded based on merit, and in the case of a PhD, according to the requirements of SANSOR for the specific study.
The number of successful candidates depends on the available funds.
SANSOR POSTGRADUATE BURSARY BURSARY APPLICATION INSTRUCTIONS
The application will be open on Aug 1st and close on the 30th of September. Download the form here
Fill and send the form to project@sansor.co.za
SUPPORTING DOCUMENTS
Applicants are to submit the following supporting documents for their application to be processed:
Typed Application Form
Transcripts
Identity Document
Degree Certificates (If received)
Gantt Chart – Timeline